Introduction to
PrimeClass
Satellite based Extended Classroom Program

: Aakash BYJU'S PrimeClass

An extended classroom based Live program to help students prepare for NEET, JEE, NTSE, IOQ, KYPY and other school using state-of-the-VSAT technology.
Designed for the
Students
Class 9 and 10
Preparing for Olympiad, NTSE, Other Competitive & Board Exams.
Class 11 and 12
Preparing for NEET / JEE (Main & Advanced) & Board Exams
High-end
VSAT Technology
Aakash BYJU'S PrimeClass is transforming learning by delivering education through VSAT. Let's understand how we are utilizing the power of VSAT to make learning more interactive
Learn from the most accomplished Experienced Faculty
Get an unparalleled concept-based learning experience from the top faculty at Aakash BYJU'S
Aakash BYJU'S PrimeClass

Features
Interactive Learning & Testing

Aakash BYJU'S faculty uses smart assessment system, audio-video facilities etc. to see, hear and talk to the students.

Smart Assessment System

Motivational & Counselling sessions are conducted by expert Aakash BYJU'S Faculty.

Infotainment Sessions

Ask questions during the live class and get immediate answer from the Faculty.

Doubt Clarification

Most experienced and result oriented faculty of Delhi will provide tutelage to aspirants.

Expert Aakash BYUJU'S Faculty

The classes are delivered through a unique AV setup using HD projection system and high resolution classroom camera.

New Age Satellite Technology

Students can hear, see and participate in a lecture, as well as engage with instructors in a natural and spontaneous manner.
School Partners

with PrimeClass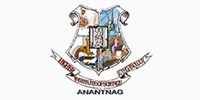 HISTA School, Anantnag
Aditya Birla Public School - Kharach
SN Public School, Musaffarganj
Shaheen Public Higher Secondary School, Doda
Saraswati Residential School, Bihta
Kings School, Valliyur
DAV BR Public School, Bina
Aryam Educational Academy, Bolav
Saraswat International Academy, Vapi
G.L.T. Saraswati Bal Mandir Sr Sec School, New Delhi
S.S.D. Saraswati Bal Mandir Sr Sec School, New Delhi
PrimeClass
Center
Pulwama, Srinagar