Isaac Newton
The father of physics is often considered to be Isaac Newton. He made significant contributions to the field of physics, particularly in the areas of mechanics and gravitation, through his groundbreaking work, "Mathematical Principles of Natural Philosophy," published in 1687. Newton formulated the laws of motion and the law of universal gravitation, which provided a comprehensive mathematical description of how objects move and interact with each other. His contributions laid the foundation for classical physics and had a profound impact on the development of the field.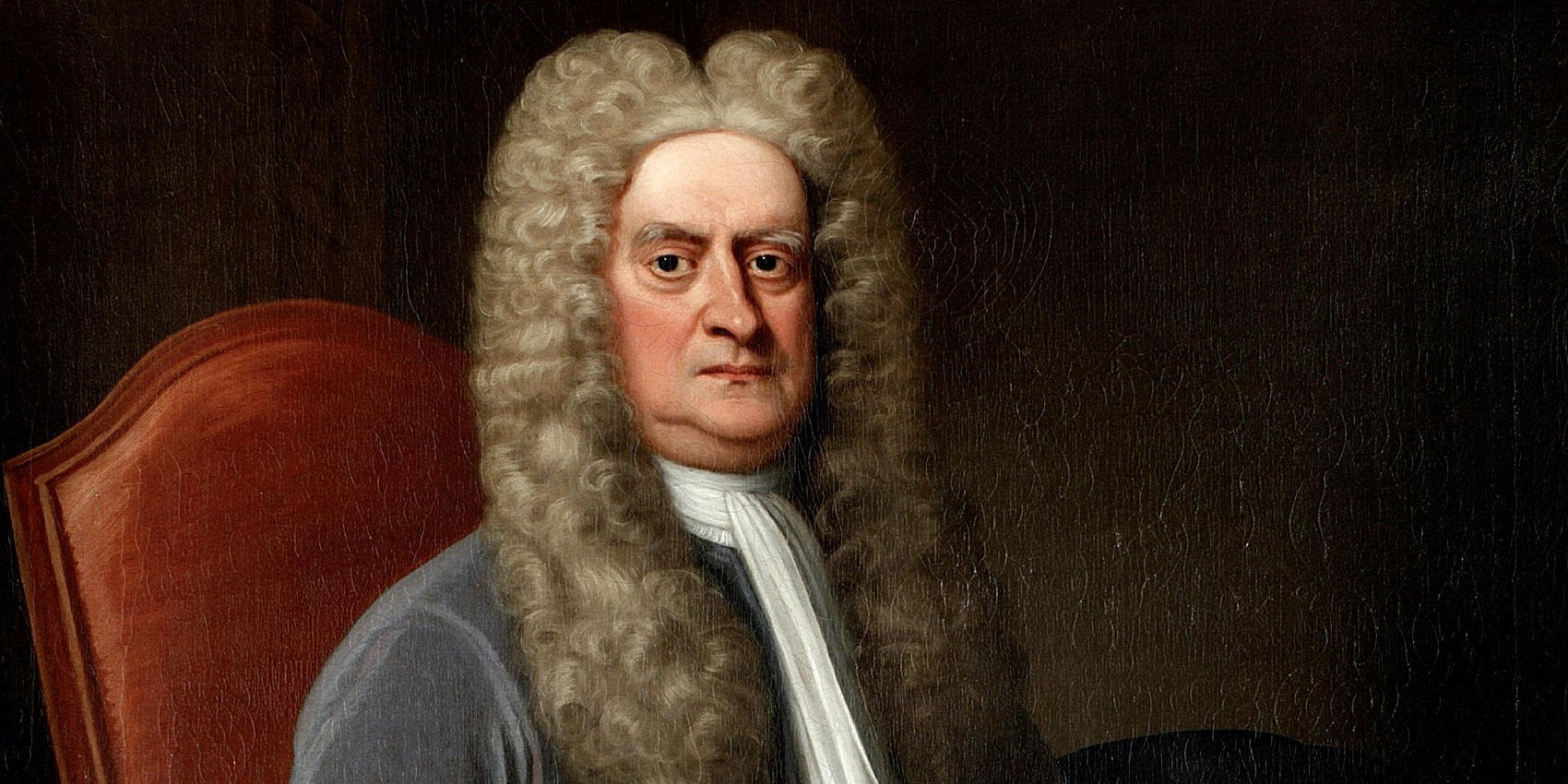 Isaac Newton: A Brilliant Mind Shaping the Laws of Physics
Isaac Newton, a renowned English mathematician, physicist, and astronomer, is widely regarded as one of the most influential scientists in history. Born on December 25, 1642, in Woolsthorpe, England, Newton's groundbreaking contributions revolutionized the understanding of the physical world. His discoveries laid the foundation for classical physics and his laws of motion and universal gravitation continue to shape our understanding of the universe. In this article, we will delve into the life, achievements, and lasting legacy of Isaac Newton, exploring his remarkable journey as the father of modern physics.
Early Life and Education
Isaac Newton was born prematurely, and his survival seemed uncertain. His father died just three months before his birth, leaving his mother to raise him. During his formative years, Newton displayed exceptional skills in mathematics and mechanics. At the age of 18, he enrolled at Trinity College, Cambridge, where he studied natural philosophy, mathematics, and astronomy. Newton's voracious appetite for knowledge and dedication to his studies earned him a reputation as a brilliant scholar.
Laws of Motion
One of Newton's most significant contributions to physics is his formulation of the laws of motion. In 1687, he published his magnum opus, "Mathematical Principles of Natural Philosophy," where he introduced three fundamental laws. Newton's first law, the law of inertia, states that an object at rest will remain at rest, and an object in motion will continue moving in a straight line at a constant speed unless acted upon by an external force. The second law, known as the law of acceleration, relates the force acting on an object to its mass and acceleration. Finally, the third law, the law of action and reaction, states that for every action, there is an equal and opposite reaction.
Universal Gravitation
Newton's groundbreaking discovery of the law of universal gravitation was a monumental leap forward in understanding the forces governing celestial bodies. By combining his laws of motion with his law of gravitation, Newton provided a comprehensive mathematical framework to describe the motion of planets, moons, and other celestial objects. According to Newton, every particle in the universe attracts every other particle with a force that is directly proportional to the product of their masses and inversely proportional to the square of the distance between them. This revolutionary insight explained the observed orbits of planets and moons and provided a unifying explanation for the motion of celestial bodies.
Optics and Mathematics
Beyond his contributions to mechanics and gravitation, Newton also made significant advancements in the fields of optics and mathematics. He conducted extensive experiments with light and discovered that white light is composed of a spectrum of colors. This led to his invention of the reflecting telescope, which greatly improved astronomical observations. In mathematics, Newton developed the branch of calculus independently of Gottfried Wilhelm Leibniz, providing a powerful mathematical tool that has found applications in various scientific disciplines.
Legacy and Impact
Isaac Newton's groundbreaking work laid the foundation for classical physics and revolutionized our understanding of the physical world. His laws of motion and universal gravitation became the cornerstone of physics, providing a mathematical framework that allowed scientists to explain and predict the motion of objects on Earth and in the heavens. Newton's scientific method, which emphasized empirical observation, experimentation, and mathematical analysis, became a model for scientific inquiry. His ideas shaped the works of subsequent generations of physicists, such as Albert Einstein, who built upon Newton's framework with the theory of relativity. Newton's legacy extends far beyond physics; his profound influence can be seen in fields as diverse as engineering, astronomy, and even philosophy.